ALS Research Paper Review h1 >
The CReATe Consortium has partnered with the Amyotrophic Lateral Sclerosis Research Paper Review (ALS RPR) and the greater ALS Research Ambassador Community.
ALS RPR interviews researchers about their works with the intent of providing a deeper understanding of the scientific principles and research processes that go into finding a treatment for an extremely complex disease. Whether you are a world-renowned ALS researcher, a person living with ALS, a student interested in drug discovery, or a caregiver who is tired of learning about neuroscience on your own, you are in the right place.
About ALS Research Paper Review h2 >
The ALS RPR was established to:
Create an environment that facilitates education and understanding among the ALS patient, caregiver, and research communities.
Highlight the brilliant and inquisitive scientific minds that are working to solve the ALS puzzle.
Identify the questions, failures, and findings that are paving the way to ALS therapy discoveries.
Read and dissect peer-reviewed ALS research articles. Interview authors to more fully understand their work and its influence on the greater ALS community.
Request for Research Articles h2 >
Recommend a Research Article h3 >
Please complete the form to nominate a research article for review. Be sure to include why you are interested in hearing this article reviewed.
Review Sessions h2 >
Please complete the form to be notified about future ALS RPR sessions.
Yes, Notify Me
Past Reviews h2 >
Image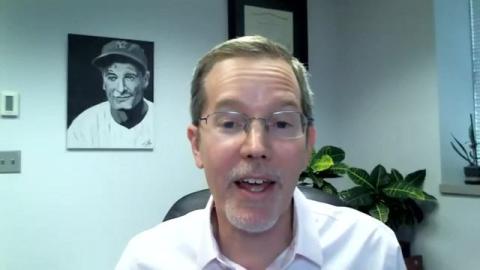 Projects by People Living with ALS: A Roundtable during the Annual NEALS Meeting: October 6 & 7, 2021 — An Overview of the ALS Research Paper Review
Speakers Natalie Fernandez, John Russo, and Phil Green provide an overview of the ALS Research Paper Review process. Skip to 46m:40s to move directly to this conversation.
Watch Video
ALS RPR #03: May 20, 2021 7:00 PM ET h4 >
Type I PRMT Inhibition Protects Against C9ORF72 Arginine-Rich Dipeptide Repeat Toxicity
Dr. Fernando Vieira reviews Type I PRMT Inhibition Protects Against C9ORF72 Arginine-Rich Dipeptide Repeat Toxicity, Frontiers in Pharmacology.
Front Pharmacol, 08 September 2020 | https://doi.org/10.3389/fphar.2020.569661
Read the Paper
Watch Video
ALS RPR #02: April 22, 2021 3:00 PM ET h4 >
An old friend who has overstayed their welcome: The ALS FRS-R as primary endpoint for ALS clinical trials
Dr. Ruben van Eijk reviews An old friend who has overstayed their welcome: The ALS FRS-R as primary endpoint for ALS clinical trials, which originally appeared in Amyotrophic Lateral Sclerosis and Frontotemporal Degeneration, Volume 22, 2021 - Issue 3-4.
Amyotroph Lateral Scler Frontotemporal Degener. 2021 May;22(3-4):300-307. doi: 10.1080/21678421.2021.1879865. Epub 2021 Feb 2.
Read the Paper
Watch Video
ALS RPR #01: February 3, 2021 7:00PM ET h4 >
Lunasin does not slow ALS progression: results of an open-label, single-center, hybrid-virtual 12-month trial
Dr. Richard Bedlack reviews
Read the Paper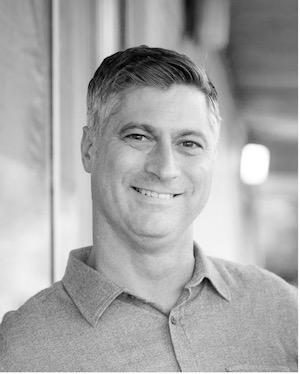 Phil Green
Phil was diagnosed with ALS in August of 2018 at the age of 48. He is a graduate of the University of Washington where he was on the 1991 National Championship UW Football team. He has spent the past 25 years building a career in developing technology solutions for brands such as Sony, Hewlett Packard, and Home Depot. A loving husband to his wife Jennifer, Phil is also a dedicated father to four children (Arianne-18, Hunter-17, Parker-13, and Whitney-10). After his diagnosis, he immediately dedicated himself to making a difference in the fight against this horrific disease. Phil is active in helping multiple ALS organizations with promoting ALS legislation and policy issues, increasing awareness and raising funds to find effective treatments and cures, and providing much-needed support services for ALS patients and families.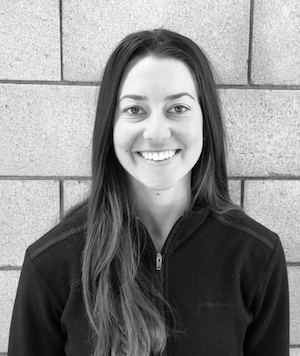 Natalie Fernandez
Natalie has been active within the ALS community since 2011, when her mother, Martha Olson-Fernandez, was diagnosed with bulbar onset ALS. She is currently a board member of the Martha Olson-Fernandez Foundation (MOFF), which is a 501 (c)(3) foundation that Martha started in 2012, shortly before she passed away. Today, MOFF funds ALS patient care on the Central Coast of CA and national ALS research projects. Natalie studied the economics of funding rare diseases while attending the MBA program at the Philadelphia College of Pharmacy. She is energized by the innovation that has emerged within the ALS scientific field over the last eight years and is looking forward to witnessing more initiatives that close the gap between the content within scientific laboratories and viable treatment options for people living with ALS. Natalie currently works as the associate project manager of clinical development at Viracta Therapeutics in San Diego, CA.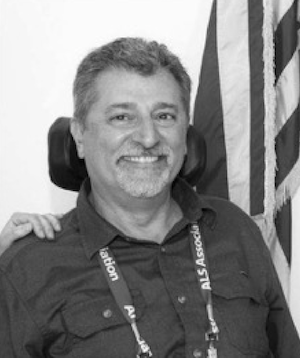 John Russo
John Russo has been active in the ALS community since his diagnosis in May 2013. He and his wife Loretta have been ALS advocates on a local level in their home state of New Jersey and on a national level in Washington D.C. John hasn't missed an ALS Advocacy Conference in DC since 2014. John and Loretta have tirelessly lobbied for financial support for individuals living with ALS in New Jersey and have seen the impact of their efforts grow over the years. The state of New Jersey went from supporting ALS families with $0 a year in 2013, to $600,000 in 2020. John is a member of several ALS initiatives, including the clinical trials team at I AM ALS, the Focus Survey Patient and Caregiver Advisory Committee (PCAC) at the ALS Association, and the In-Home Care Committee at the ALSA Greater Philadelphia. He has served as a consumer advocate at the CDMRP ALS Research Program since 2016 and has had the privilege of attending two ALSA national steering committee meetings as well as one round table meeting.
Prior to his ALS diagnosis, John traversed the business development side of the dialysis industry for 26 years. First at Baxter, then DaVita, and later, in a consultant role.